Quality and accreditation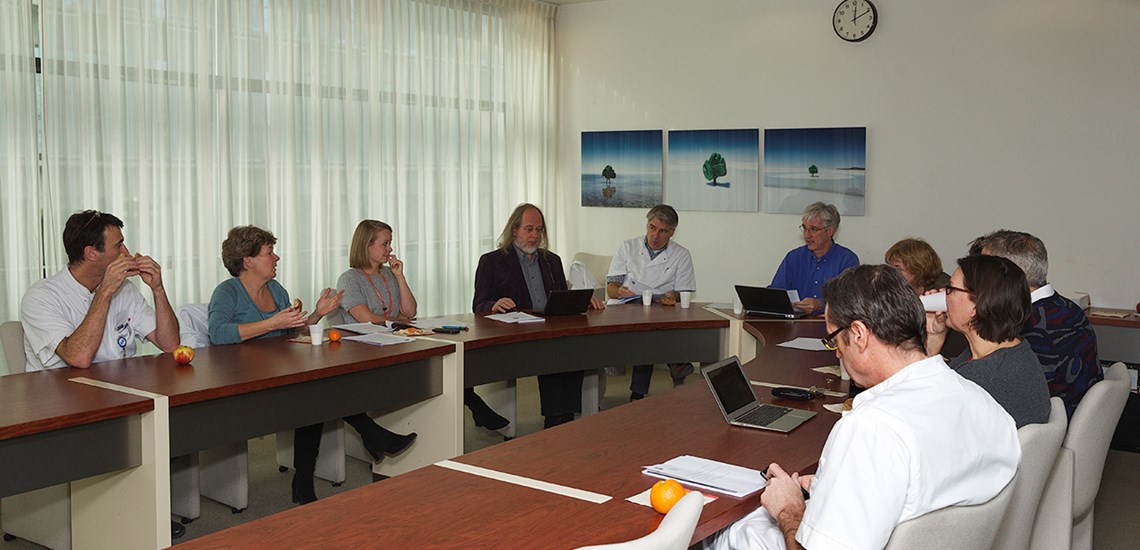 Boerhaave Committee
The Boerhaave Committee is responsible for the postgraduate education in medicine (Postacademisch Onderwijs in de Geneeskunde, PAOG) of the Leiden University Medical Center (LUMC). It is placed directly under the executive board of the LUMC. The committee is formed by professors, doctors and researchers from different departments. The committee is supported by the department of Boerhaave CME of the Directorate Education and Study Programmes (Directoraat Onderwijs en Opleidingen, DOO). Together, they are responsible for the extensions that Boerhaave CME organises. Apart from that, the committee has several other tasks.
Tasks Boerhaave Committee
The tasks of the Boerhaave Committee are to, under the brand name of Boerhaave Continuing Medical Education (CME): 
1. Develop ideas for design, content, quality and execution of continuing education;
2. Encourage and carry out continuing medical education regionally, nationally and internationally, especially for doctors and medical scientific researchers;
3. Approve course proposals, to which the following requirements apply:
(a) scientific quality;
(b) topicality;
(c) based in practice;
(d) expertise of the proposed teachers;
(e) financial feasibility.
In case of course sponsoring, additional criteria apply.
4. Advise on continuing education activities that the Directorate Study and Education Programmes (DOO) organizes for third parties. These are among others congresses, symposia and activities for professional associations.
Members Boerhaave Committee
The members of the Boerhaave Committee are nominated by the divisional chair and appointed by the Executive Board.
Steering Committee Primary Care
The Steering Committee Primary Care develops for general practitioners and Elderly Care Physicians a middle-long-term planning with a structured course offer. The Steering Committee works under the auspices of the Boerhaave Committee. The committee, together with Boerhaave CME, organises annual courses and symposia. Additionally, the committee initiates and advises in the process of creating new courses and lectures.
Tasks Steering Committee Primary Care
The role of the STEG in the continuing education for general practitioners and elderly care physicans is:
- advising;
- initiating;
- policy preparing;
- policy implementing;
- quality preserving.
Members of the Steering Committee
The steering committee is formed by a group of experienced general physicians, elderly care physicians and other (specialised) doctors. Years of experience are combined with innovating inspiration to create and maintain the high quality of the medical extensions.
Steering Committee Radiation
The Steering Committee Radiation is developing a medium and long-term planning for a structured, attractive and high quality set of courses. These courses are organised for doctors, medical-scientific researchers and other medical employees. The extensions take place regionally as well as nationally and internationally. Boerhaave Continuing Medical Education also offers courses and further training for supervisors (Nuclear Energy Act) of applications of ionizing radiation.
The Steering Committee Radiation works under the auspices of the Boerhaave Committee.
Tasks Steering Committee Radiation
The role of the Steering Committee Radiation in the continuing education is:
advising;
- initiating;
- policy preparing;
- policy implementing;
- quality preserving.
Members of the steering committee
The Steering Committee Radiation is formed by experts from different medical disciplines. This expertise and knowledge is what makes the courses of Boerhaave CME innovating and of high quality.
Quality of training and learning
All courses offered by Boerhaave CME are informed by the latest findings and developments in medical care. Our teachers are experts and the continued education offered is critical and independent. The courses aim to maintain the quality of your medical practice. Boerhaave CME ensures high quality and we guarantee this by the incorporation of a number of features.
Quality and accreditation plus
A large proportion of the courses offered by Boerhaave CME are accredited and when necessary, extra validated by governmental or professional associations (the so-called 'plus'). Scientific professional associations, the College Huisartsen Bijzondere Bekwaamheden (College of General Practitioners Special Expertise) have approved the courses we offer and all levels of radiation education also have ministerial accreditation. The associated points are included in the GAIA register. 
Quality and your professional practice
Your professional practice is central to our course; what you learn today is put into practice tomorrow. For example, a summer school for general practitioners in which they develop their practical skills in the dissection room (laboratory) or a course where an ethical dilemma plays a key role. The quality of your professional practice will improve if you take a course at Boerhaave CME.
Expertise/Skill
Participants of courses at Boerhaave Continuing Medical Education value the expertise of their teachers and speakers. They show their appreciation by completing course evaluation forms. A speaker at Boerhaave CME gets an average 4.0 or higher on a 5-point scale. A large number of speakers even score higher than 4.6.  Boerhaave CME is extremely proud of our speakers and pay tribute to them. They are keen to share their approaches and the way in which they work; Herman Boerhaave's professionalism and skills of are a great source of inspiration for this.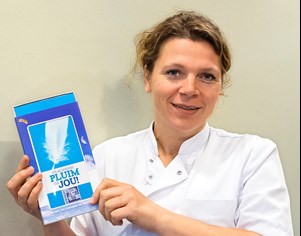 Quality of our organisation
We are an ISO 9001 (2008 norm) by Certiked certified organisation , therefore you can be sure of the quality of our organisational procedures. Our participants and clients can expect conscientious, client-focused, dedicated and pro-active staff. We work with a comprehensive administration system and we take your specific requirements into account when planning your course. (add 'contact us' button)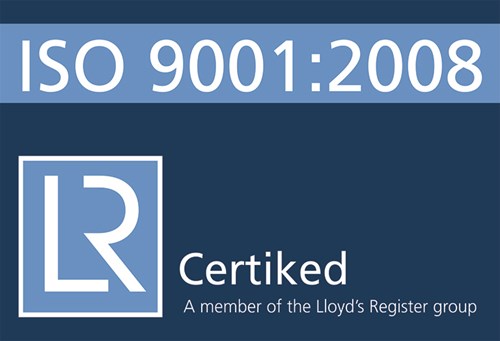 Quality of our ambition 
Boerhaave CME wants to get the most out of the continued education on offer. Our ambition is to develop an innovative and international online environment while still maintaining our existing on campus courses and features thereof.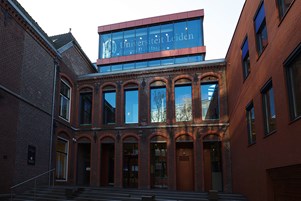 Quality as recognised training organisation
Boerhaave CME has been an accredited training organisation since 22nd September 2015. We train young professionals. A number of trainees from the ID-college have been introduced to Boerhaave CME as a professional event management organisation during their internship.