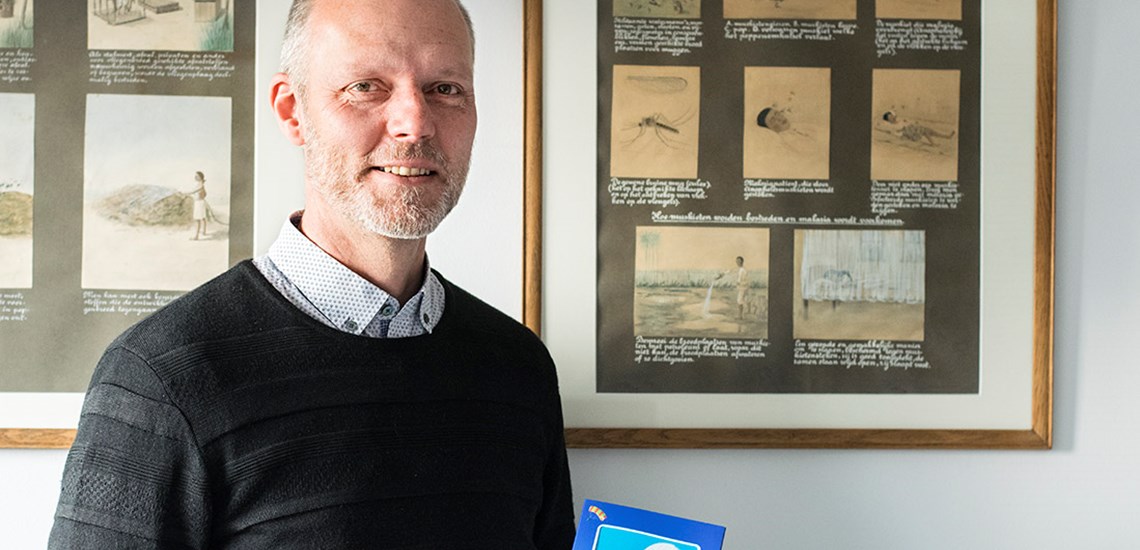 Leo Visser wants to get participants thinking, to stimulate their brains, to help them ask the right questions and to involve the them. How does he do this? He uses 300-year-old characteristic clinical vignettes, not in bed, but in a quiz, just like Boerhaave. The interaction between theory and practice is key and he, like Boerhaave, uses his extensive experience in the cases and characteristic images. It is all about the patient's record and he has a wealth of records to choose from.
He finds it interesting to share his knowledge and stimulates discussion about the case in point, switching effortlessly between cases. He listens to the student's feedback, adapts his explanations and thinks along with them. He loves continuing education, especially because the groups are all motivated and is an enthusiastic teacher who responds to his audience .
By using games and characteristic clinical vignettes in the lessons, he breaks down barriers and is able to illustrate his specialism. He uses a quiz to teach the participants to think for themselves and ask their own questions. There are no wrong answers, his aim is to engage the students' minds and draw their attention to the nuances. He makes connections, switching between different cases and subjects and uses examples: he might show how a new viral infection spreads around the world, and by doing so, places things in perspective and puts the whole process in a wider context. At the end of the course there is a final quiz which is ensures the participants go home feeling happy and that they have learned a lot.
Inspired by Boerhaave lessons at the bedside