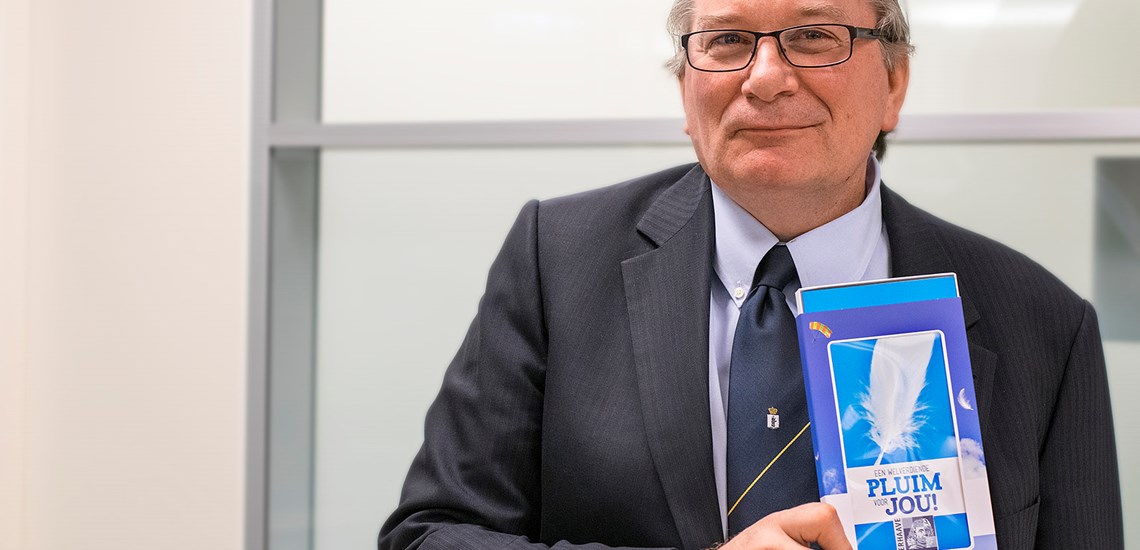 Top three for education
Isolation
Through Boerhaave Nascholing, the Clinical Epidemiology department offers the well-respected Clinical Epidemiology course on Schiermonnikoog. The decision to offer the course on the island is a conscious one. The target group is isolated to enable them to focus on the topic: methods of research, as much as possible. It consists of five days of hard work from 8.00 to 22:00. Half way through the week laureate Frits Rosendaal gives a presentation entitled Recapitulation. The students receive a summary, which outlines the most important concepts and then the students have a chance to sit back and relax briefly, because for the rest of the week they have to make calculations and solve puzzles during class hours. The aim of such practice is to ensure the knowledge they have gained has sunk in and that they will remember it.
Empathy
Frits Rosendaal understands what the students find difficult because he often had the same problems. He makes sure he knows the material inside out and anticipates challenging questions. He enjoys what he does and believes it is important. He has a good relationship with the students and keeps an eye on them during the course, and throughout the week. All teachers are on hand to help the participants when they need or want support. For those who are interested, the exam takes place one week after the course.
Humour
The course forms part of a larger whole. There is a strict selection procedure which means that only extremely motivated people take part. He thinks 50 students is the maximum number of participants for this type of learning. The course is well-established and all the teachers are well prepared. Still,
Frits Rosendaal likes to make the sessions exciting, also for himself; he is willing to look at things from a new perspective and sometimes uses irony and humour with the students. He considers life and teaching as a struggle against boredom and quotes Pieter Reitsma "I'm going to teach again."
Top three for education:
Isolation
Empathy
Humour