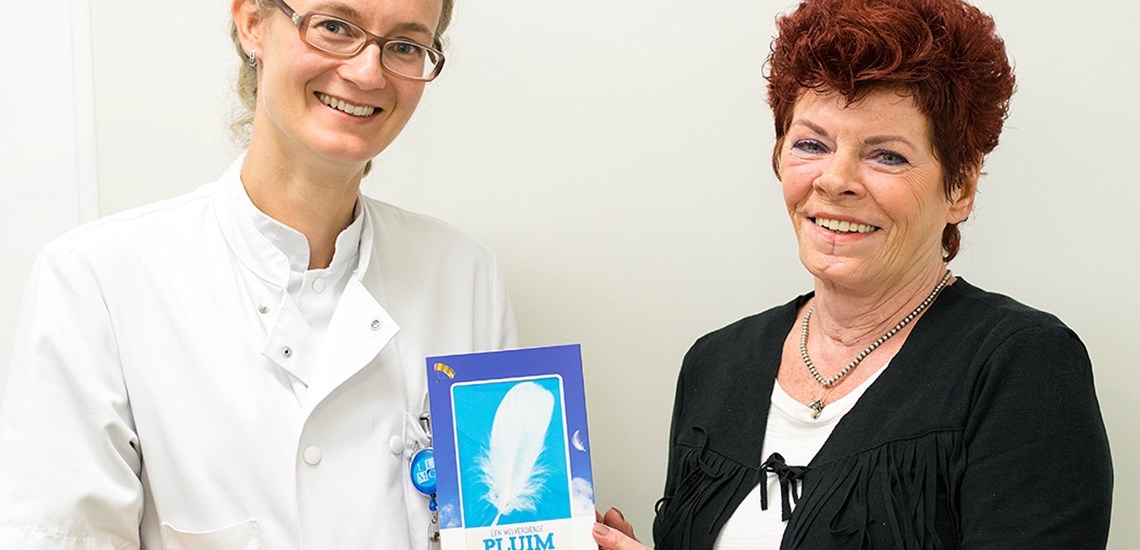 Marian van den Hoogenband shares her story
The Oral Disease, Jaw and Facial Surgery course offers further training for dental assistants and OR assistants. The two target groups have different backgrounds and play their own role in the care of patients with head and neck cancer, for that reason, Saskia Strijbos has chosen to devote the entire course to head and neck oncology: What happens to a patient when the first symptoms of a head-neck tumor appear and what process follows? Saskia Strijbos makes connections for the participants, she indicates that this is a multidisciplinary course where many care providers play a role: oral hygienists, dentists, dieticians, speech therapists, jaw surgeons, etc. Communication is, therefore, of great importance to the patient and they are the ones who know best how it should be done. During the course, Marian van den Hoogenband shares her experience of cancer treatment:
Do not forget the OR!
"From the moment I heard that my symptoms had been diagnosed as a head-neck tumor, I made a conscious switch in my brain, otherwise my world would have collapsed. I was given three options:
1. do nothing
2. chemo, radiation
3. command section (surgery for cancer of the mouth)
I opted for option 3. Although I felt miserable, the support I received from the entire multidisciplinary team was incredible. Everyone was involved in the process from beginning to end. "
Marian feels sorry that the OR-assistants and nurses at PACU never hear what happens to the patients, as she greatly appreciated their role and describes each stage of the treatment of her own head and neck tumor in detail, from beginning to end. "Everyone was so warm, understanding and helpful; they were really committed."
She herself tried to make the best of it. When she had to be completely silent, wear a mask, not move or cough during the radiation, she looked at the trees on the ceiling and let her mind wander. When she went to the radiotherapy department for her final radiation, she wore a bright green wig; throughout the process she retained her sense of humour and was able to share this with the medical team and her partner, who supported her throughout. Being able to share her story in the classroom was a special experience both for her and the participants, who were overwhelmed by her story. Dealing with cancer is not an everyday experience, and it's so important that the symptoms of
cancer in the head-neck area are recognized early and that is exactly the reason why Marian van den Hoogenband is alive and able to tell her story.
All of Leiden may have one of my awards